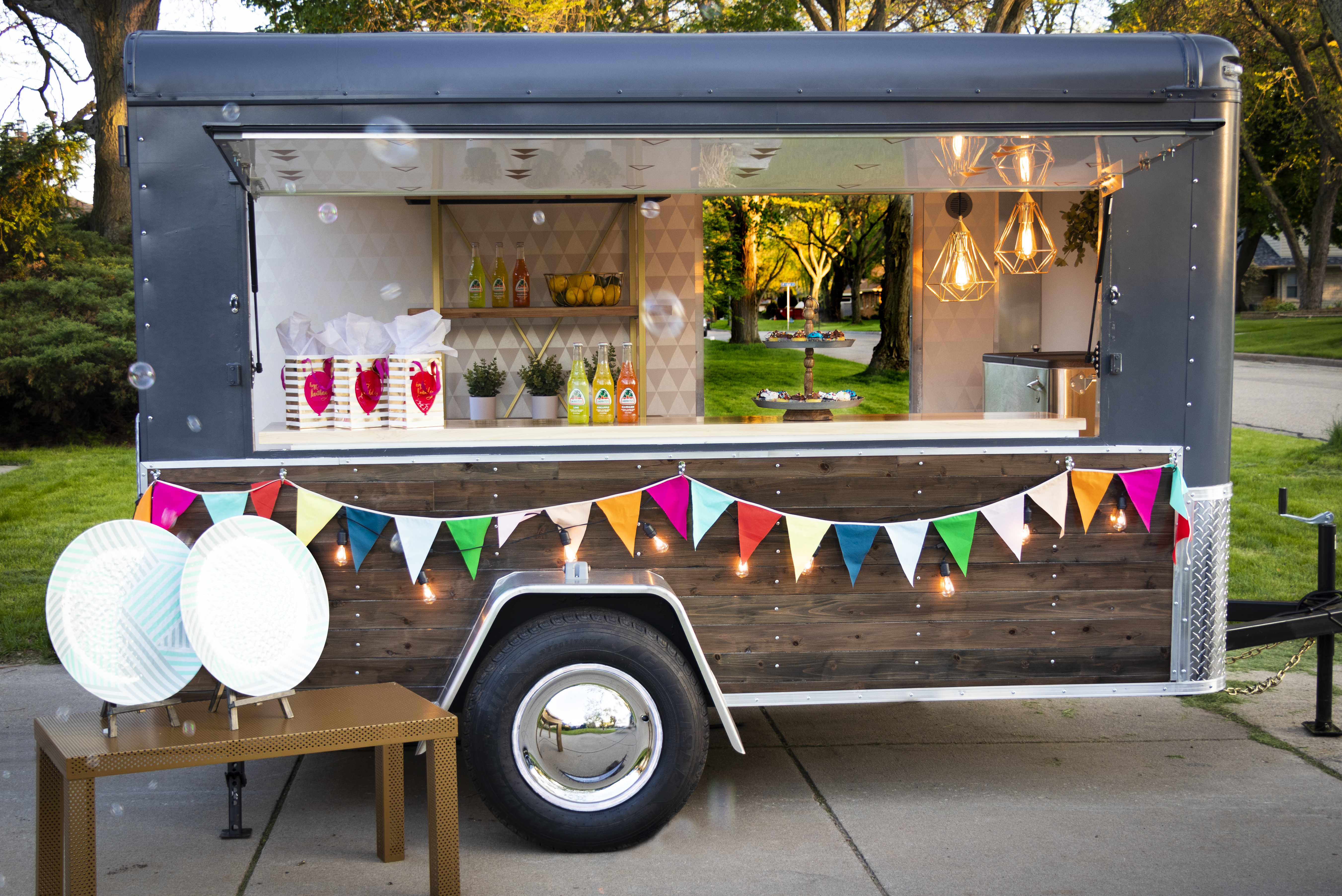 Kids Pop Up
Style Up your child's next celebration with your very own pop up party! Your guests will be talking about it for a long time after the event and photos from kids' events are some of the best! Perfect for birthdays, graduations and other milestone celebrations.
Includes:
Mobile Event Space Rental for three (3) hours
Friendly On-Site Party Coordinator for three (3) hours
Stainless Party Cooler with 20 gallon / 96 aluminum can capacity
Over eight (8) feet of counter space for serving food, cake, beverages
Three (3) Colorful Melamine Platters and Galvanized Serving Stand
Bubble Machine
Chalkboard Signage (You choose the message)
BOSE Bluetooth Speaker
Festive banner (under serving window)
Notes:
Request a Custom Quote
Contact us today for current pricing and start planning the party of your dreams!