Meet Roxy, the coolest, photo booth in town and vintage 1961 Shasta camper! WOW your guests with a completely one-of-a-kind experience!
Our gorgeous event trailer styles up any event or special occasion! Choose from our ready-to-go packages or customize your own.
Event planning and styling for social events, pop up parties, milestrone celebrations and more! We'd love to turn your vision into a reality.
Our repurposed cargo trike is awesome for events! Lola features a reclaimed wood bar top, tropical umbrella, gold bell (drink's up!) and teal tricycle seat!
We love our wedding clients! We make weddings easier, more stylish and more fun! Check out our wedding packages.
Welcome and thank you for being here! Learn a little more about us and how we got started with Style Up Group!
We love collaborations! Check out some of our recent work with other talented artists and creatives on our You Tube Channel.
Meet our entire fleet of indoor and outdoor bars and serving stations designed to Style Up your next event! We make events easier, more fun and more stylish!
Introducing the newest addition to the Style Up fleet! Modern vintage vibes, and so much class. Perfect indoors or out!
We're thrilled to bring you luxury pop-ups by Style Up Group! Beautifully styled tables for up to 20 guests, perfect for intimate gatherings indoors or out!
A modern open air photo booth experience with all the modern tech you love from Roxy the Photo Camper! Her name might be Lil' Rox, but she packs a PUNCH!
Professional product and home styling services for businesses and modern families. Bring your ideas to life with Style Up Group.
Have you heard about our cocktail and mocktail kits? Enjoy a little Style Up in the comfort of your own home! Free contactless delivery for most local areas.
Our themed mini pop-up packages are ever-growing! Check out all seasons of fun with Style Up Group, events made EASY!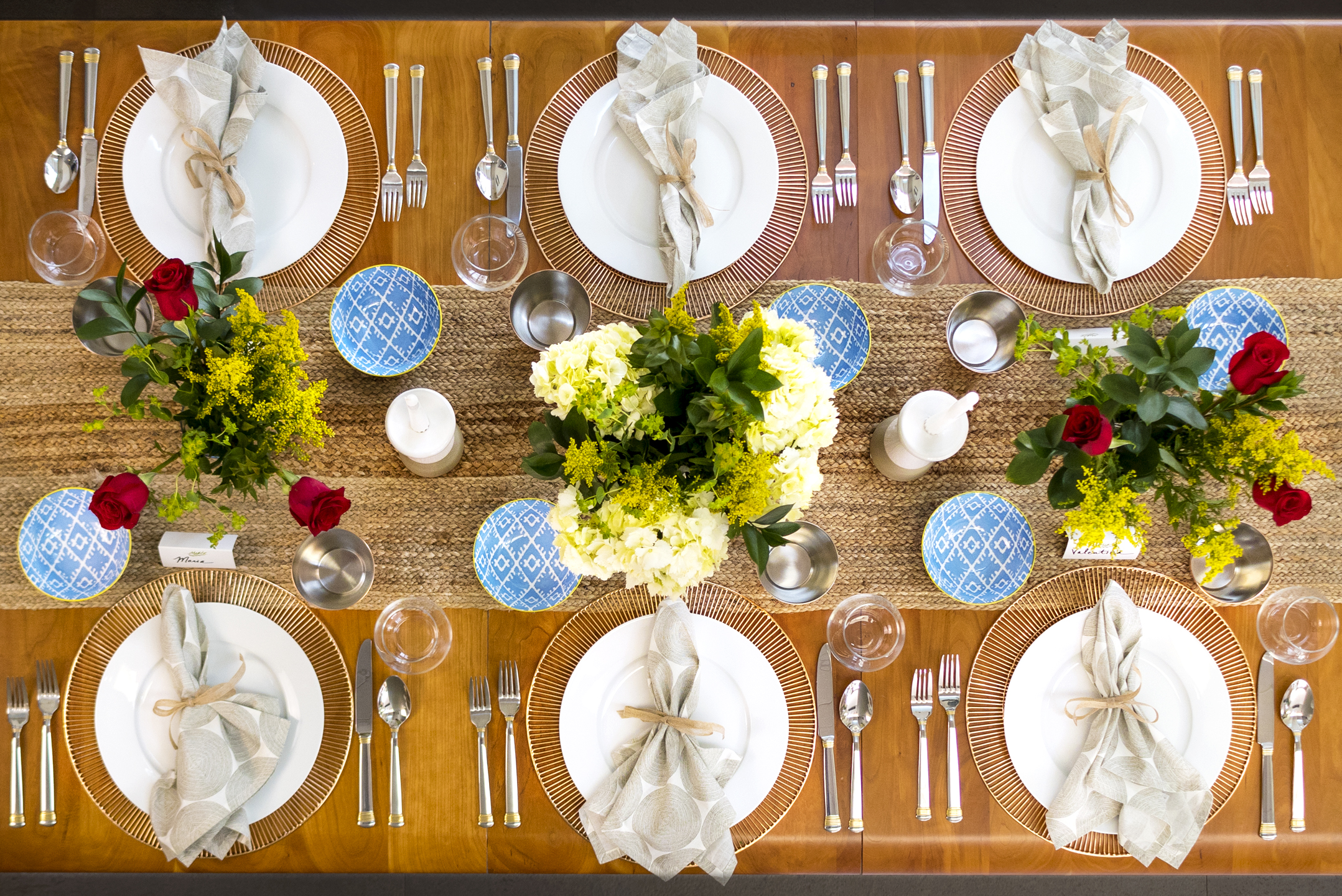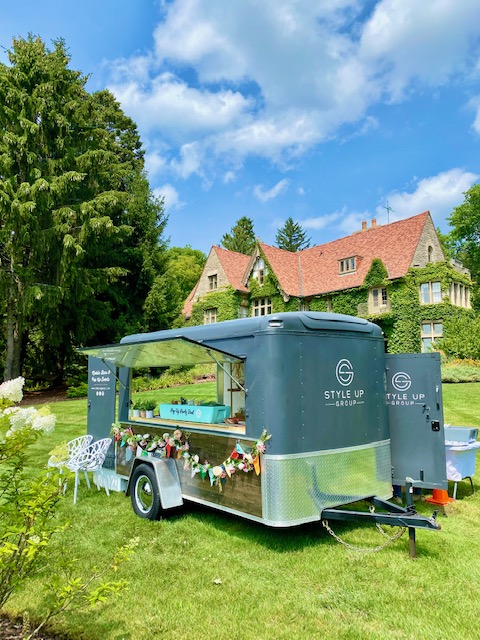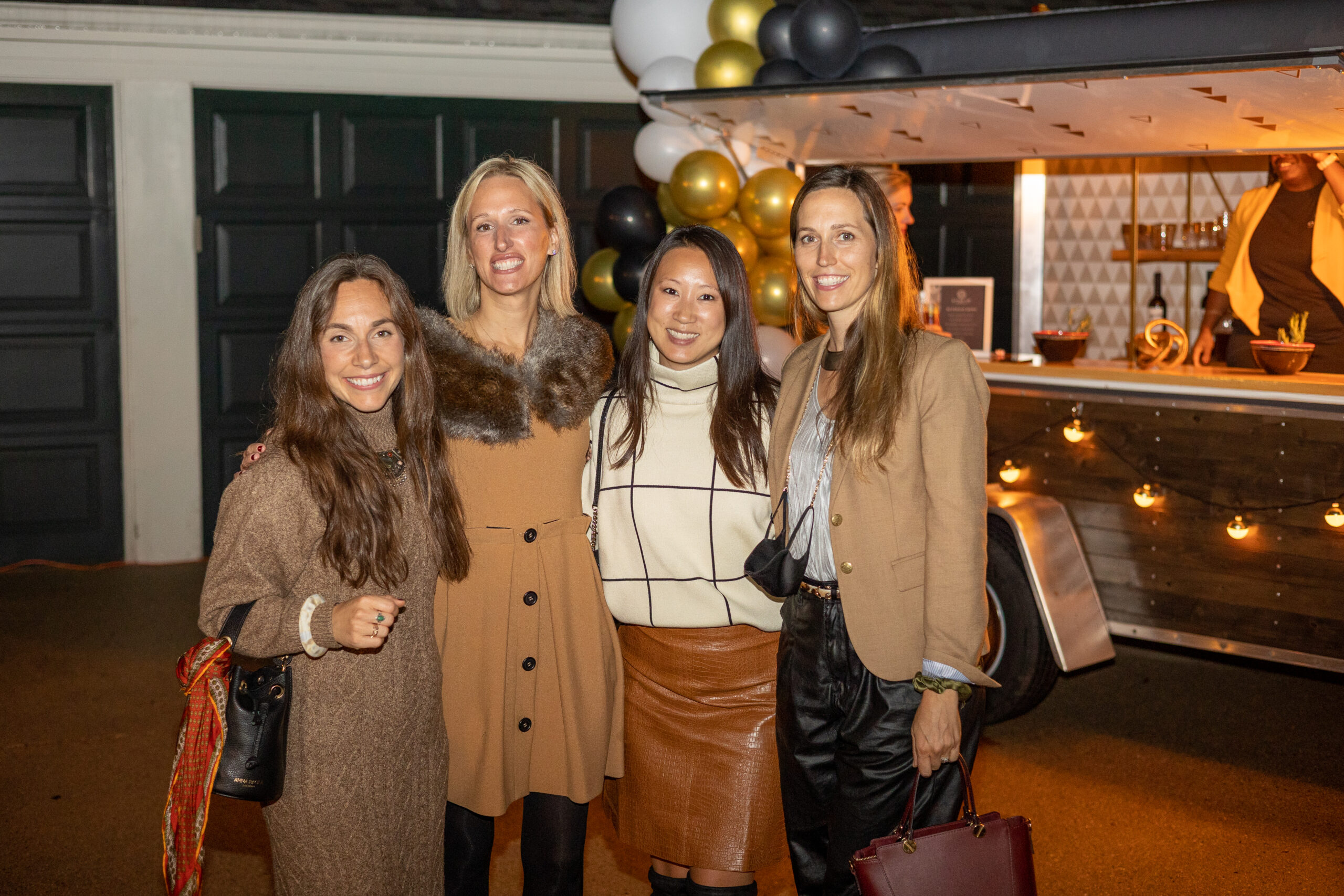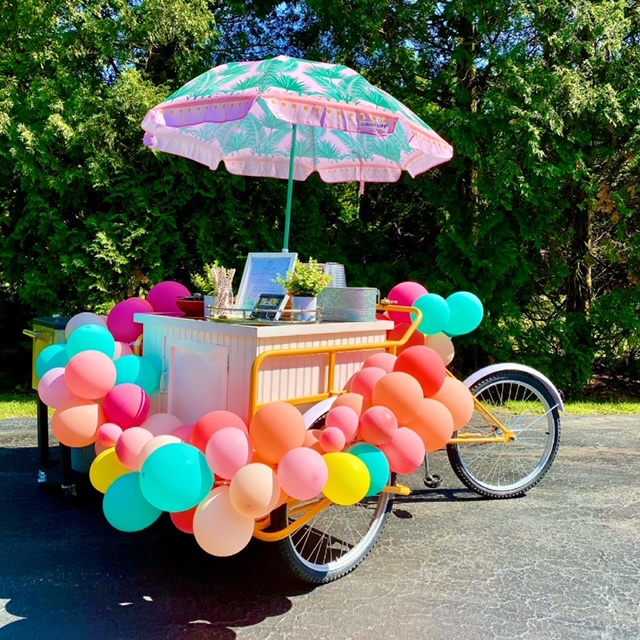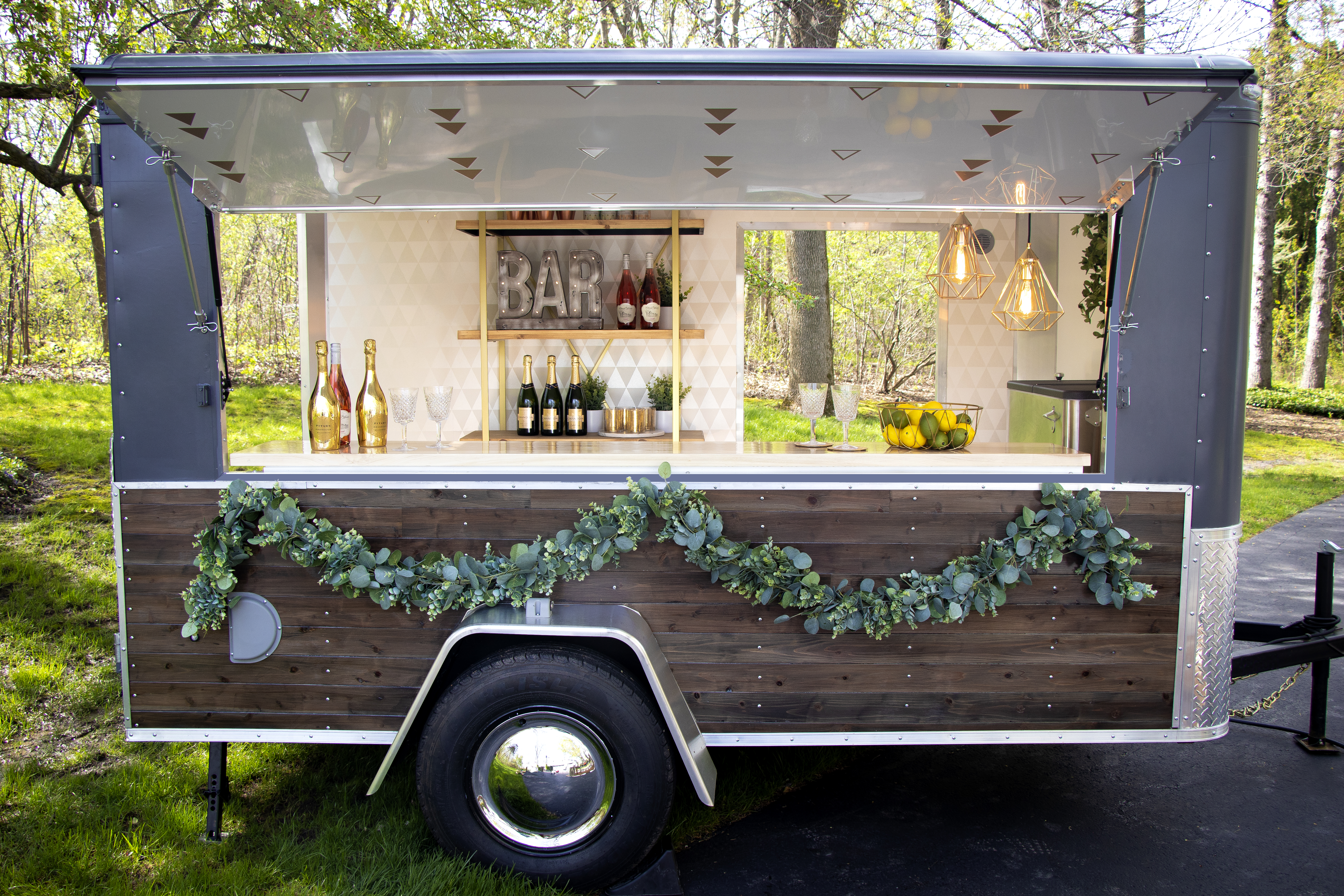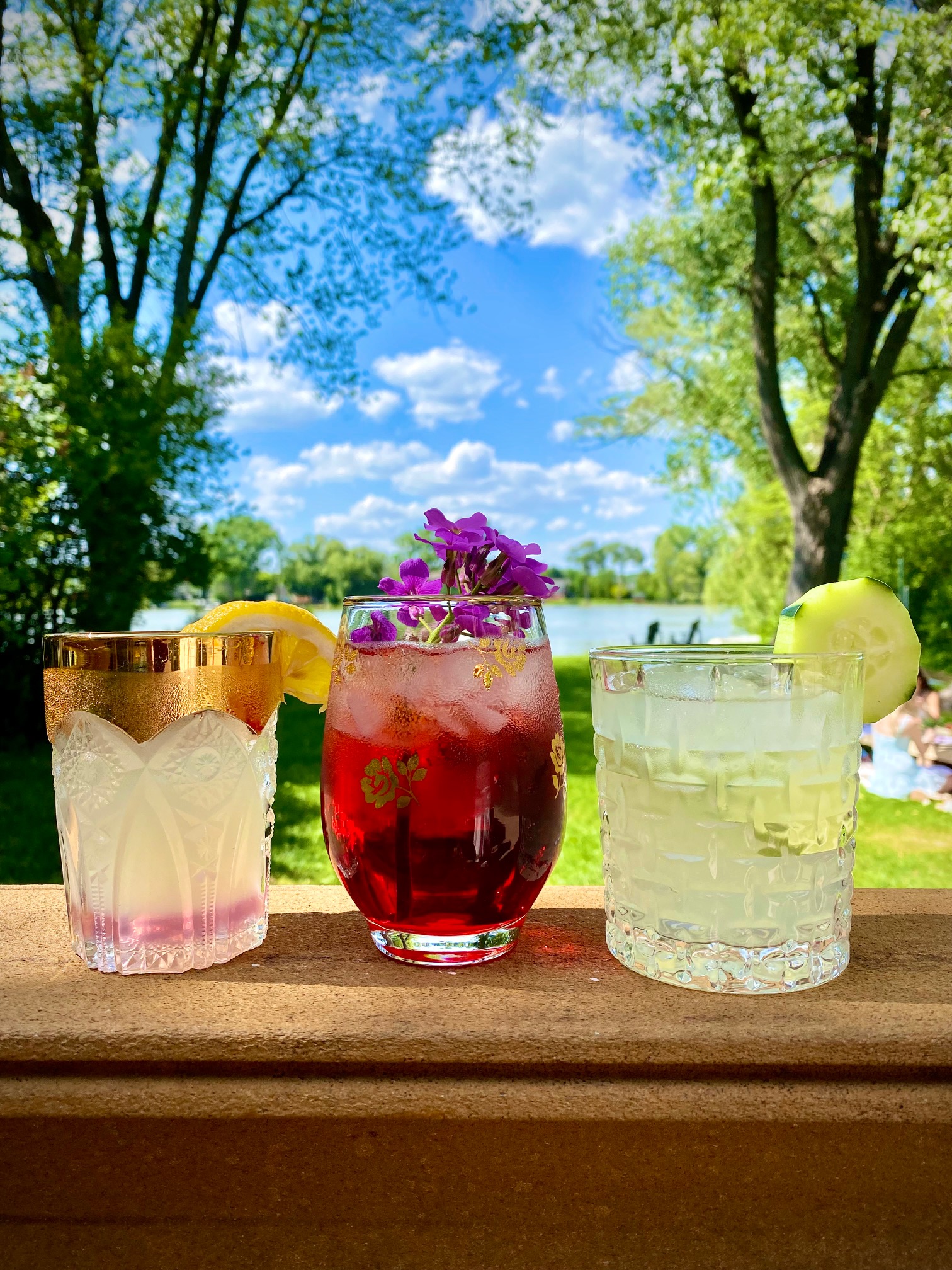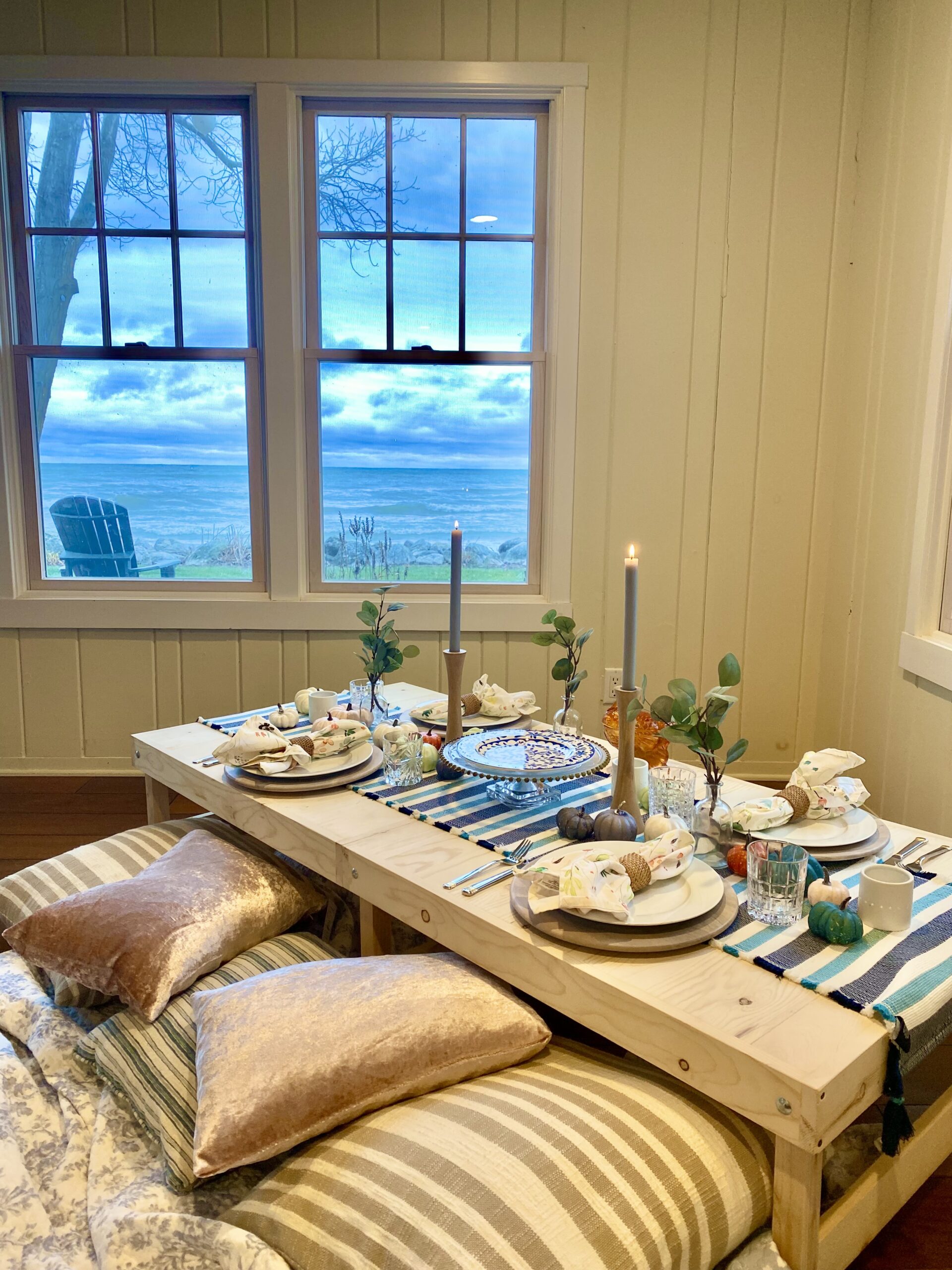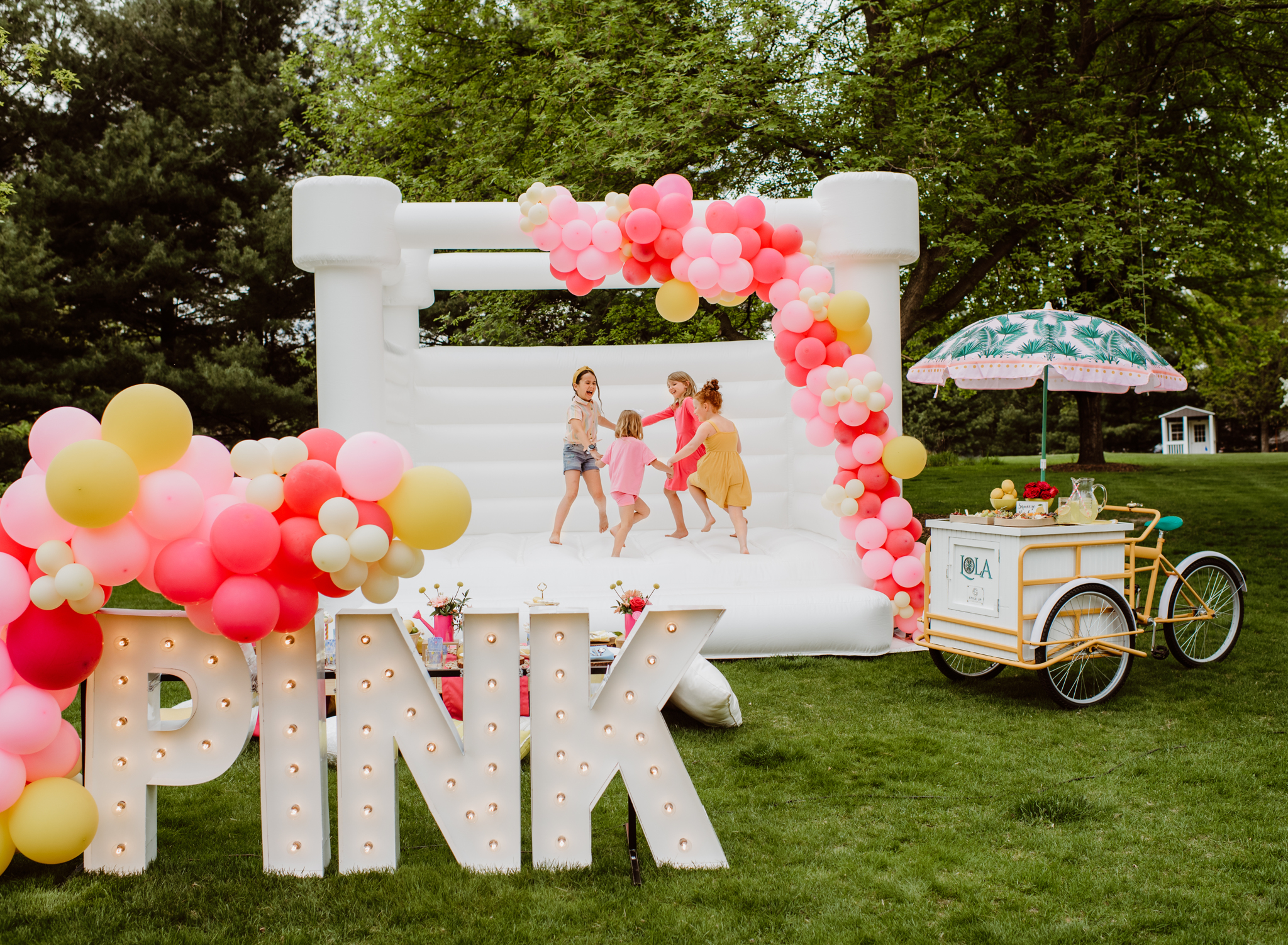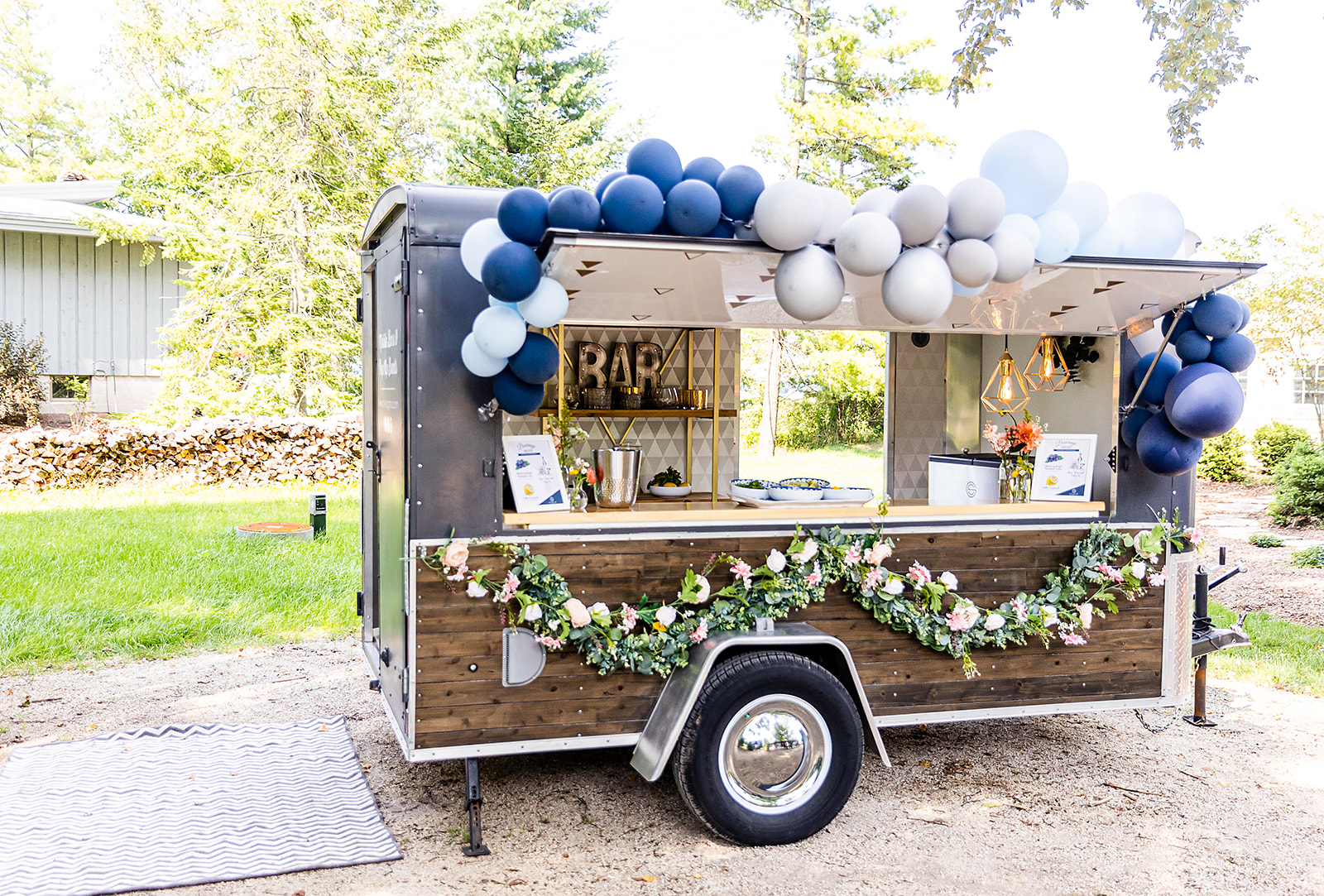 Request a Quote...
Book an event with one of our serving stations or inquire about pricing and availability on any of our other services.
About Ignition Casino
If you're looking for a top-notch online casino experience, look no further than Ignition Casino. This excellent site https://ignition.casinologin.mobi/ offers players an amazing selection of games, great bonuses and promotions, and superb customer service. Whether you're a slots fan or prefer table games, you'll find something to love at Ignition Casino.
What is a low-deposit casino?
You can play for less of an initial investment at a low-deposit casino. If you're not sure whether or not you want to commit fully to online gambling, but you at least want to try out a few games first, this is a great option to consider. The minimum deposit required to play at https://houseofpokies.bet/ for example, is just ten Australian dollars (AUD). If you think House of Pokies Casino might be interesting, read on!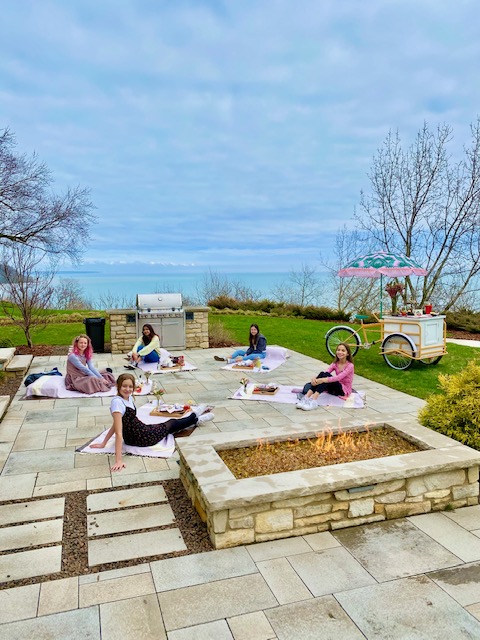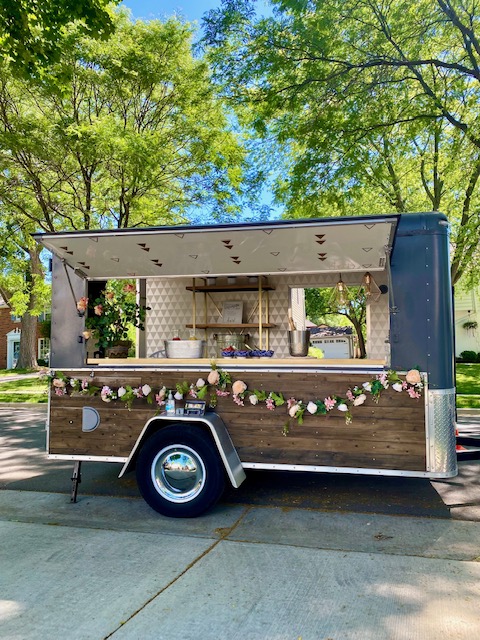 Style Up Group's Work has been featured in...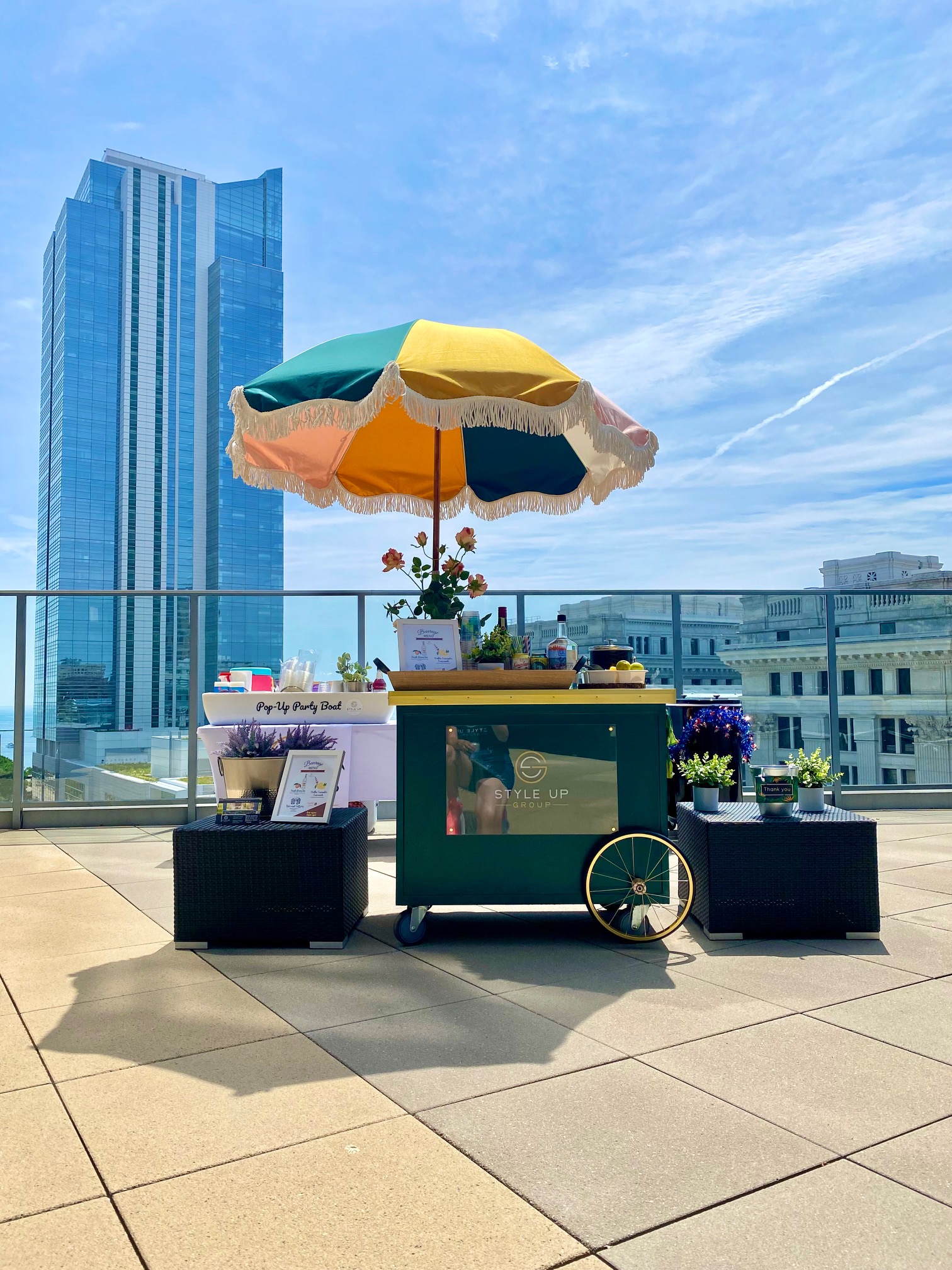 Client Testimonials...
"We had the best birthday celebration ever thanks to Style Up Group!! Susannah was so easy to work with. She is very professional and makes the best drinks ever! Would definitely work with Style Up Group again" - Carol A., Milwaukee, WI
"Roxy the photocamper was a MAJOR success with all our guests! We had so many people commenting on how Roxy was very special and unique - she provided a fun factor that upgraded everyone's experience. The adults loved it as much as the kids! The next day we were able to see all the photos and the mementos created. Thank you, Style Up Group… you keep knocking it out of the park!" - Amanda S., Bayside, WI
"Style Up Group was fabulous! They came to my party armed with mocktails. I chose Coco the Bar cart. I had specific mocktails in mind that would show off my culture. They were happy to do it. I provided the specialty ingredients. Everyone had a blast!" - Jenny L., Wisconsin
"Susannah and her team went above and beyond to make our event a huge success. Our friends and family were raving about how much fun they had at our family milestone Birthday party and specially how much they enjoyed the mobile bar experience. We are extremely grateful for the attention to detail, timely responses and overall execution for our event! Whether your event is small or large we would HIGHLY RECOMMEND Style Up Group!" - Lisa R., Milwaukee East Side, WI
"What a lovely way to treat our teachers and staff for teacher appreciation week. I recommend Style Up Group for that extra special touch at your event." - Kristy E., Shorewood, WI
"Once again, Style Up Group provided mobile coffee for our teachers and staff to kick off Staff Appreciation Week and it was a hit! Susannah is so easy to work with, reliable, creative and just makes this experience so wonderful. Our teachers loved all the little details and felt very spoiled. Would highly recommend Style Up Group for a creative touch at your next gathering!" - Emily B., Shorewood, WI
"Style Up Group did an amazing job for our resident hot cocoa party. The attention to detail with the Valentine's Day themed event was amazing! Thank you!!!" - Elizabeth G., Milwaukee, WI
"Style Up Group has the experience and creative chops to elevate any event or space! I have relied on Susannah and her staff on more than one occasion to delivery something special, and she has continued to blow us away. From the first planning call, to loading up the final cooler, she works with professionalism and a smile!" - Katie S., Brookfield, WI
"I hired the Style Up Group for a VIP client appreciation Cocoa with Santa event and they went above and beyond my expectations! It was truly the perfect addition to my event and my clients raved about the unicorn hot cocoa!" - Megan P., Wauwatosa, WI
"We hired Style Up Group for our school's kick-off PTO event for parents. Susannah was so detail-oriented, professional, and kind throughout the process of working together. "Lola" and Susannah completely made the event! Thank you." - Calie H., Glendale, WI
"Style Up Group brought Lola, the margarita cart, to our coworking facility. The margarita cart looked fantastic in our lobby and our members truly enjoyed the experience Susannah provided us. Thank you for a fantastic event!!" - David N., Wauwatosa, WI
"I booked the mobile coffee bar service from Style Up Group for my daughter's wedding. It was one of my favorite features from that beautiful day! The bride and groom loved the iced coffee and were thrilled to take some great photos from the perfectly decorated truck. The guests enjoyed having something to sip on while they waited for the reception to begin. Plans for the day changed a few times over the months, but Susannah was quick to adjust and always very responsive. I would highly recommend Style Up Group and can't wait to book with them for our next event!" - Kristen S., Port Washington, WI
"We hosted a double baby sprinkle for 2 of our friends in our back yard with about 20 ladies, and the mobile bar was absolutely amazing. Style Up created a signature drink that we could offer with or without alcohol for those who were opting not to drink, and it was so refreshing and delicious on a 90-degree day! I'd say that Style Up undoubtedly elevated the party, the decor, the fun, and the delight for everyone. The cherry on top was that once the party was all done, we didn't have to worry about post-party cleanup at all and got to enjoy the rest of the day!" - Victoria H., Milwaukee, WI
"We were looking for a cute addition to our lemon themed graduation party.  Style Up Group did just that! Susannah was a pleasure to work with and loved her suggestions to make this party one to remember.  We couldn't wait to have her & her adorable mobil unit be the highlight.  Guests enjoyed her strawberry and lavender lemonade!  We are all about the details and she checked all the boxes….delicious, adorable & stylish!  Can't wait to have Style Up Group back for another celebration!" - Susan H., Germantown, WI
"Susannah @ Style Up Group helped me throw my best friend the most beautiful 40th birthday party! From start to finish, Susannah was incredible to work with! She is beyond talented and had the best ideas for our event! The evening was magical thanks to Style Up Group!" - Emily C., Mequon, WI
"We had the most wonderful mother-daughter Summer Happy Hour with StyleUp Group! Popsicles for the girls and Spicy Skinny Margaritas and Lavender Lemonade for the moms! The adults had just as much fun as the kids! Susannah was open to all of my ideas (and also had fun ones to add of her own) and I didn't have to lift a finger. She pulled into my driveway with every last detail needed for my party. I cannot wait to host a party with StyleUp Group again soon!" - Amy G., Whitefish Bay, WI
"Working with Style Up Group was a dream. Communication was fantastic and the day of event was elevated by using Lola the Trike for our mimosa bar. Susannah was professional and fun! Thank you again for making the day memorable." - Sonya B., Milwaukee, WI
"Style Up Group, Thank you for creating the most special day for our number-one girl! Your creativity and attention to detail are top notch! You put on a master class in entertainment! Lila and her friends had a fantastic time! Thank you doesn't cover it!" - Zara P., Bayside, WI
"My husband hired Style Up Group for my surprise 40th birthday. The plan always was to go to New Orleans for my 40th but when that couldn't happen, Style Up Group brought New Orleans to me. My husband worked with Susannah on the theme and it was PERFECT! The little details, from the handmade drinks to the color of the straws to the balloons, was covered. And when a special drink mix from New Orleans never arrived, Susannah jumped right in and came up with an original recipe that tasted damn near perfect. My husband said she was so awesome to work with and really put a lot of thought and effort into everything she did. I have been getting so many compliments about the party set up - we cannot wait to book Style Up Group for our next party!" - Kristin O., Mequon, WI
"We used SUG for our little guy's first birthday party, and we loved it! Susannah created the perfect fun summer vibes for our casual celebration. The mimosas were amazing, hospitality even better, and the decor was exquisite. We can't wait to try another fun package soon!" - Maura A., Wauwatosa, WI
"This service is so great! Hiring Style Up Group completely elevated my end of the year event. Everyone loved it. The Trike is so cute. Very professional, organized and amazing style. I highly recommend Style Up Group." - Chrissy K-G, Fox Point, WI
"Susannah is a true professional and her variety of ideas, pleasant surprises and awesome home-made drinks made our charcuterie workshop feel like a party with friends! Highly recommend Style Up Group!" - Brenda H., Muskego, WI
"Susannah & Style Up Group could not have done a better job helping me "style" my recent event! Not only was Susannah a HUGE help with her creative ideas, but on top of that, she was a gem to plan & collaborate with. I can't wait to have Style Up Group come back for future events. Pro-tip...ask about the lavender lemonade...people from the event absolutely loved it! An additional thank you for having Lola the trike as it worked out perfect for the space we had available." - Amy B., Wauwatosa, WI
"Style Up Group was a fantastic choice to kick our Staff Appreciation celebrations up a notch! The teachers loved it and Susannah was amazing to work with. Professional, responsive, creative and fun! Do yourself a favor and book them for your next event, you will NOT be disappointed!" - Emily B., Shorewood, WI
"A big thanks to Style Up Group for putting on an amazing teacher appreciation event at New World Montessori. The Style Up team was great to work with and I would highly recommend hiring them for ANY event needs you have. Many thanks!" - Tony B., Mequon, WI
"Susannah was amazing to work with. She answered all questions promptly and was flexible in honoring our wishes. The teachers loved the adorable coffee truck. I would recommend her to anyone looking for a fun, different twist to their event. Thanks again!" - Linda W., Mequon, WI
"Style Up Group is amazing!! I had Lola the trike at my party and everyone loved her and the drinks! The service is top notch and the sweetest to work with. I will definitely use Style Up Group again. Highly recommend." - Steph Marie, Oconomowoc, WI
"Thank you, Style Up Group! I highly recommend them if you are local to Milwaukee. Everything was so easy and amazing." - Erin S., Shorewood, WI
"This was a perfect way to celebrate my husband's 40th birthday with the neighbors, family, and friends outdoors! The trailer was decorated so perfectly- trendy and fun. The drinks were delicious. Susannah was a delight. Everyone had a great time! I would recommend Style Up Group again for any age and celebration!" - Sandy K., Milwaukee, WI
"We typically have a big indoor party for our twins' birthday every year but that obviously wasn't an option during this pandemic. Finding a unique and special way to safely be together in January was challenging until a friend recommended Style Up Group. Their hot cocoa pop-up was the PERFECT addition to our outdoor party and was as exciting for the adults as it was for the kids! Susannah was amazing to work with and I so appreciated her flexibility. We changed times on her and then asked her to stay longer and she was so gracious about it all!! This year's party could have been one we looked back on with sadness/regret over not having our usual get-together, but instead, it was one of our favorite events yet! Thank you for helping to make it one to remember!!" - Jennifer W., Bayside, WI
"Having a kids birthday party is hard enough and then you throw on a pandemic which makes it even harder! We wanted to be outdoors but also wanted to keep our guests warm. I decided to ordered a Hot Cocoa Boat from The Style Up Group and it really took some added pressure off this working mom! The boat was perfect with all the fixings and the cocoa was delicious! Thank you so much Susannah for the smooth easy process. I am certain the Style Up Group will be at all of my parties here on out!" - Avelina P.; New Berlin, WI
"We had such a great experience with Susannah and the Style Up Group! We did three special Facebook giveaways for our Mathnasium centers and Susannah made it sooooo easy. I'd highly recommend and we look forward to using her again in the future!" - Derek P; Mequon, WI
"Thank you so much for the beautiful mobile bar and decor for our wedding on October 10th. The bar was the perfect thing to transform our backyard into a beautiful outdoor reception venue. You were fantastic to work with - I know I requested multiple contract changes, and you did so efficiently (and without pointing out how indecisive I was!!)..."    - Sam and Erica; Whitefish Bay, WI
"Style Up Group was almost the best part of our small wedding this summer! Obviously the best part was getting married! Our wedding plans were derailed by the pandemic and we decided to move the wedding to our home. We contacted Susannah and she really stepped up and ran the show. She offered her planning, coordinating and bar services. Her staff was amazing, professional and fun. Everyone loved the mobile bar and our signature drinks for the night. I can't say enough about Style up group and Susannah. They really made our wedding incredibly special. Thank you!" - Hope C.; Wauwatosa, WI
"My cocktail kit was delivered yesterday and I am excited to try it! Packaging was great and very personalized! It included three mixers and the garnishes for each mixer! Cute cocktail napkins and some umbrellas for my drinks! Nothing makes me happier than feeling like I'm on a tropical island with this fantastic Tropical Cocktail kit! Highly recommend!" - Robin CK.; Milwaukee, WI
"Susannah at Style Up Group did an AMAZING job! We had a teacher appreciation event at our school where Susannah provided hot cocoa and hot cider to some incredibly hard working teachers on a very chilly morning! She had every detail planned right down to the adorable add-ins for beverages. I would recommend Susannah...her work is absolutely adorable, creative, and totally unique." - Amy S.; Cedarburg, WI
"One of the coolest gifts I've ever received! - my boss sent these (cocktail kits) out to us for Christmas. They came with three prepared bottles of cocktail starter you can add to alcohol or, for non-drinkers, soda, as well as the garnishes for some rad cocktails! I just have to say, though my former bartender self did come out and improvise the mixing and add ins, the basis of each of these drinks was OUTSTANDING. I wish they were sold individually in stores!!! Being sober is so tough because you crave the delicious drinks you used to enjoy ... but these gave us that gift! Outstanding and such a wonderful gift! Nice work Style Up Group and thank you for your unique gift giving savvy, Victoria!" - Shannon S.; Oconomowoc, WI
"Style Up came to our neighborhood trick or treat this year - we did a modified Halloween for the block and the Pop up was the perfect addition. Susannah took every precaution and the neighbors felt safe participating. I changed the attendance number last minute and Susannah accommodated us without even batting an eye. We received so many compliments on the covid friendly event all because of Style Up Group. I am already planning how to have them back again soon- I am thinking a hot chocolate get together is a must - not to mention the endless possibilities in summer. We were really impressed:)" - Meghan A.; Milwaukee, WI
"We had a pumpkin painting pop up with Style Up Group in October 2020 and it was perfection. It was an outdoor event, which was appropriate given these crazy times! Susannah was amazing to work with - super communicative, prompt and kind. She came prepared with everything to make the party a success and EVERYone had an amazing time. I highly recommend for an event - they have so many creative, seasonal options!" - Jessica M.; Wauwatosa, WI
"The cocktail kits are BEYOND delicious!!! My parents aren't the most adventurous drinkers outside of wine - they couldn't stop saying how good each one was!!!" - Megan R.; Wauwatosa, WI
"Style Up's cocktail kits are so good! Such a fun idea and super tasty! 10/10 would recommend!" - Laura L.; Milwaukee, WI
"If you're looking to elevate your event with the utmost level of customer service, eye to detail + creativity, then look no further. Style Up Group is the real deal + I couldn't recommend them more." - Jen S.; Wauwatosa, WI
"I highly recommend Style Up Group for any of your events! They recently had their spiced hot apple cider pop-up at our outdoor event and it was perfect!" - Kristina M.; Milwaukee, WI
"If you are looking for someone to think of all the details that will make your event stunning. Style Up Group is what you need. Not only do they have the best eye for detail and beauty they are also super talented at organization. I mean, does it get any better! Call them to help with your next event, you can thank me later." - Tierney K.; Milwaukee, WI
"I hired Style Up Group to organize my office, and it was worth every penny! Susannah was professional and efficient. I was able to get work done while she worked to organize my space. The sessions was highly productive, and I am very pleased with the results!" - Margaux C.; Milwaukee, WI
"Style Up Group is amazing...in just 3 hours they helped me clear out and organize my most embarrassing "junk" cabinets/drawers. So helpful having another set of eyes with great tips and tricks for ways to store everyday things more efficiently...Thank You!!!" - Kim W.; Wauwatosa, WI
"I was pleasantly surprised by the first class service and delicious spread Style Up Group recently provided for a Chicago fundraiser! They were warm, welcoming, and attentive to each guest, ensuring our every need was met. I would absolutely recommend their services, you and your guests will have a fantastic event with Style Up!" - Lisa B; Chicago, IL
"We attended an event by Style Up Group and it was the best! Adults and kids had the same amount of fun. Thank you so much!" - Silvia C.; Milwaukee, WI
"We used their services for a 50th Anniversary party last night and they went above and beyond!!! Stylish, friendly and helpful. Was a great touch to the party!!" - Liz Z.; Glendale, WI
"Professional and unique. Style Up Group = high quality, creative, excellent service." - Cris; Milwaukee, WI
"I recommend Style Up Group to anyone who is planning an event or party and wants to have it look fun and creative, but also low stress. They crafted two flawless events in a row for my spouse and I. The first was a bridal shower, decorated beautifully with flowers and accessories completely transforming the little party room where the event was held. There were punny, and themed signs for the food, gifts, and special areas. The second event was an outdoor summer pre-wedding barbecue, which was everything you would imagine one to be, with flags and fun name-tags and sparklers and games and lights. Both events allowed us to fully enjoy ourselves thanks to the incredible planning and hands-on service beforehand and throughout, and to look back and remember fun parties far beyond what we could have thrown ourselves." - Stephanie T.; Chicago, IL
"Professional and experienced. Personalized service and a pleasure to work with!" - Kim M.; Mequon, WI